I planned this as a three part series. I intend to go step-by-step through the process of creating a 3-5-2 tactic, from examining the formation's strengths in the context of its three units: defensive, transition and offensive to showing you what kind of players you need. The first part dealt with the 3 Men Defence Unit. The 2nd focused on the Transition Unit of midfielders and wingbacks. This third and final part will examine the Offensive Trio and how their roles and instructions contribute to the success of the tactic as a whole. Finally I will analyze how the three units fit together to make up the strengths and weaknesses of the 3-5-2 in FM19 system. So thank you for following so far. Read on!
Step 2: Transition Unit – Wingbacks and Midfield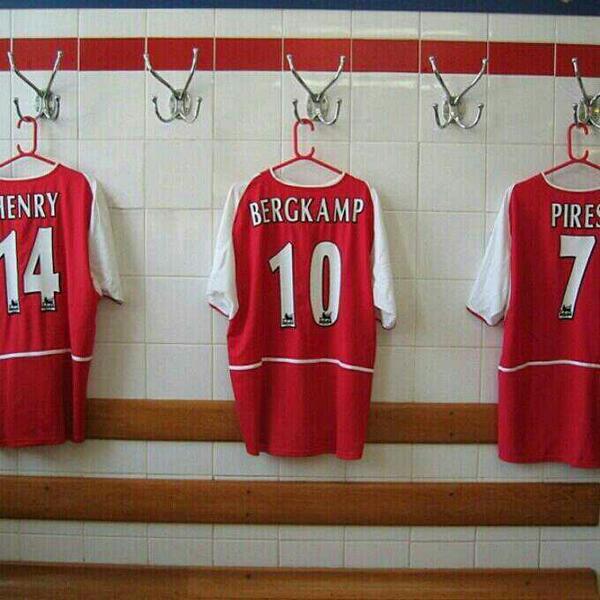 As I wrote in my Portrait of the Striker article, having good chemistry between the front three attackers in a 3-5-2 system is very important to the overall success of the tactic. The example I gave there was of Jovic, Haller and Rebic, who have scored an impressive amount of goals together this season. There have been other exceptionally productive trios in recent memory. In the last decade we had "MSN" Trio of Messi, Suarez and Naymar who lit up the scoring charts in La Liga. While in the decade before that, all the talk was about Wenger's three Musketeers at Arsenal: Henry, Bergkamp and Pires. There you had Dennis Bergkamp, the enigmatic creator upfront dragging defenders out of position and allowing space for Robert Pires to streak in from the left wing to overwhelm the opponent with his flair, dribbling and unexpected scoring acumen (second only to Henry in goals during Arsenal's Invincible campaign of 2003-2004). Of course, we cannot forget Thierry Henry with his eye for goal. Henry was the heartbeat of that team, and did far more as a striker than just score goals. He would drop deep, drift to the wings, play one-twos with his teammates and perform his signature no-look pass. Between 2002 and 2005 he made over 50 assists and emerged as one of the most prolific and complete players of his generation.
As his assist tally shows, Henry was not the typical "all-and-out striker". The closest comparison to how he played would be Johan Cruyff (Henry wore Cruyff's #14 shirt for most of his career, for a reason), a complete footballer who attacked, created and defended. Even though the Dutchman was known as an advanced playmaker, it is hard to pinpoint exactly which role he played. On paper he was a centre forward for Holland and a prolific goalscorer. But then he would often drop very deep or move to the wings to confuse defenders. Similarly, when Arsenal lost the ball, Henry made it his own personal mission to regain possession, as if he was a midfielder. He would go for the defender with the ball to quickly tackle him, and then do the same again if the opposition managed to pass the ball to their fullback. He charged back and forth between defenders until he regained the ball. I was lucky to watch Henry play live and never have I witnessed this kind of work ethic from a striker then or to this day.
Henry was a pressing forward extraordinaire long before that term was popularized by Football Manager. But he was so much more than a defensive or pressing forward. He approached the ideal of the "universal player" that Cruyff first revealed to us. His goal-scoring ability broke the stereotype of the defensive forward as a supporting role. And yet he was not the first one. Dynamo's Valeriy Lobanovskyi hailed Andriy Shevchenko as the first "universal player" due to his ability to defend. Shevchenko's exceptional hard work and sense of positioning, not to mention his striker's goal-scoring instinct, served well at both Dynamo Kyiv and AC Milan.
When you have one or two forwards tackling the defenders in front of the creative playmaker in central midfield, it can bring out the best in the playmaker. Any creative player who thrives on making long accurate passes and aspires to act as a creative "director" of the team, the Regista, naturally needs more space behind opponent's defence to pass into. We have seen this with Pirlo and Shevchenko at Milan. Sheva, as the Pressing Forward, helped drive back the opposition defence to create room for Andrea Pirlo to do what he did best, dictate the play and launch balls towards the front. Similarly at Barcelona, would Xavi or Andrés Iniesta be quite so effective without Henry and Samuel Eto'o working their socks off in front of them?
Even before the conception of Cruyff's revolutionary vision of Total Football, Valeriy Lobanovskyi evangelized universality, predicting a time when players could interchange roles at will so that a forward could play as a defender or midfielder and vice versa at any time. According to Lobanovskyi, his forwards were the first line of defence. When Dynamo was losing possession, it was the first task of the strikers to put pressure on the opponent to win the ball back and as a result win time for the rest of the team to get into position. This allows the more creative players in the midfield to take advantage of the chaos and make pin-point passes to attackers.
Universal Forward – Lobanovskyi's legacy or new FM role?
The idea of a universal forward is the unique element of my 3-5-2 that I borrowed from Lobanovskyi's notebook. Lobanovskyi's ideal forward was one who was as comfortable playing in central midfield and defence as he was upfront. As result, he should have the attributes fitting all three units: defensive, transitional and offensive. But do we really need a new role to reflect such a player? I do not think so. I believe that setting him to play as a pressing forward should work just fine. What truly matters though, is the type of player that you put into this role. The trick is in using a physically fit midfielder that has technical and mental attributes of a forward combined with defensive acumen of a defender. Here is my ideal "universal" forward, and he will be familiar to those who read Midfield Part of my guide.
I think that Garmash's skills will serve us better if he is played as a forward rather than a midfielder. I envision him dropping deep and adding another hard-working body to our two-men midfield. For this, I will probably need to instruct him to play as Pressing Forward on Support. Hopefully, his vertical movement and work-rate will draw out opposition defence enough to give more space for my two other attackers. The more creative of these two will be Shadow Striker while the pure all-out striker will be put in Advanced Forward role. I want my Shadow Striker moving up into dangerous positions at the same time as the two front strikers occupy the opposition defenders. Think back to Dennis Bergkamp in his playmaking free-role acting as a Shadow Striker to Henry's Pressing Forward.
In FM19 there are four players who embody this ideal (and are much better than Garmash): Radja Nainggolan, Chelsea's Mateo Kovacic, Corentin Tolisso and Roberto Firmino. Note that none of them, with the exception of Firmino, are natural strikers and are all more comfortable as midfielders. It is hard to find a natural striker with the right combo of attributes to fit my "universal forward" role. Yet midfielders like Garmash are plentiful.
This might seem like a very exclusive club, but that is because I looked at major leagues only and filtered for a very specific combination of attributes. If you fiddle with some of the values and take into account attribute growth in younger players, you will find many more candidates.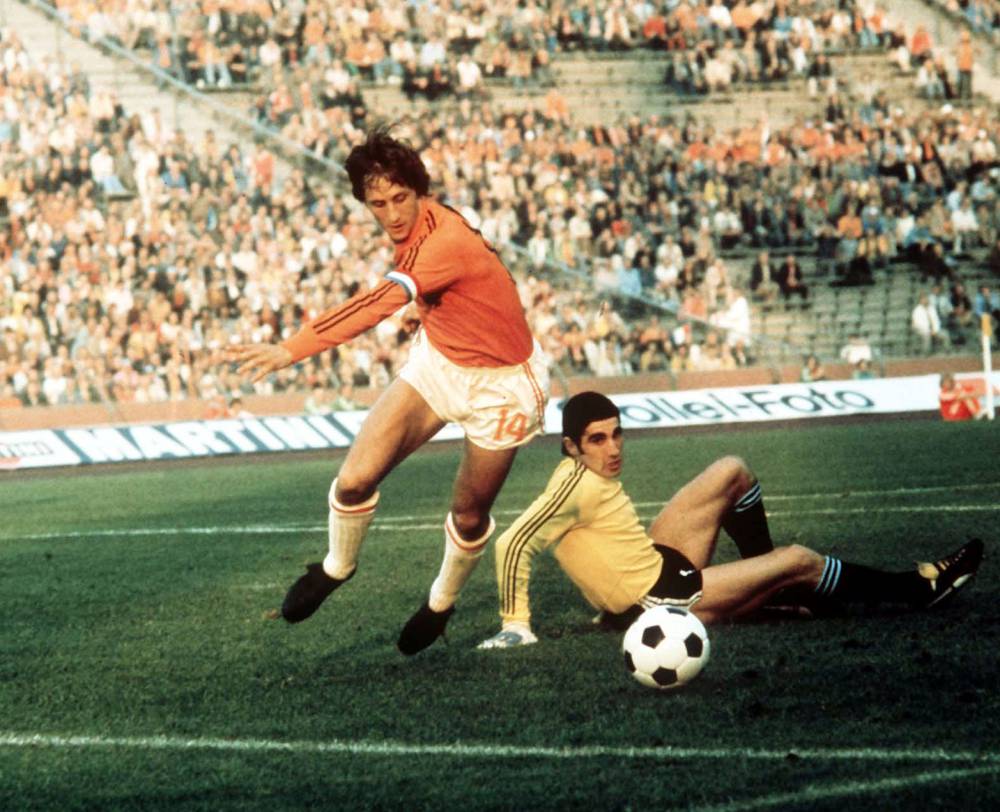 Harkening back to my earlier article about the The Pressing Forward in Football Manager 2019, I have seen my ideas about using this role evolve. Initially I discovered the joys of this new role (or not so new if you consider it as an evolution of the older Defensive Forward) and right away wanted to stick it into my tactic. I went about this in the wrong way however, by looking at the role and thinking that it would be fun to use it in my tactic without any thought to whether the players or the tactic were suited to it. Since then I started thinking along the lines of developing my tactics from the ground up, by examining my players and thinking how I could throw a spanner into AI's game plan by playing an unusual role in a new position. You have seen this before with how I used Wide Targetman and Deep Raumdeuter. Putting a more attacking player in a traditionally defensive or supportive role is nothing new. After-all, we have seen this with how the game utilizes Mezzalas and Shadow Strikers. When I originally wrote about the Pressing Forward I was still following the common AI logic that you need to use a player as natural to the position as possible. The fun starts, once you start experimenting and put players not natural in the role but with a unique attributes to make him excel in it. For example, playing a hard-tackling midfielder who is also a superb passer in a pressing forward role will make him into a natural pivot for your attack to revolve around. It could be a recipe for success and a hard rock in AI manager's game plan.
The Strengths of my 3-5-2
Solid Defence – Nothing can help a team in winning more than having a reliable pair of central defenders, especially when leading by one crucial goal in the Cup Final. Except having 3 centre-backs that is. In the tactical sense having that extra defender is key. It allows you take more risks than you would with the more traditional two men in the back. Without this setup I would not be able to use two very attacking wingbacks along with the three attackers. The tactics' bite comes from its inherent defensiveness. It might look like it, but the tactic is no parked bus Catenaccio .
Superior Possession – Controlling the ball should be easier with my modified 3-5-2. A wide band of five midfielders and wingbacks (basically wingers in possession) allows us to win the ball back and dominate possession.
High defensive and wingback line – our high defensive line should open up a wide variety of passing options between the defence, midfield and wingbacks. The wingbacks, who are set up to be very attacking, will also complete numerous passing triangles and angles with our three attackers.
Easily Overload the Opposition – having two strikers as well as three other players (wingbacks and shadow striker) attacking the opposition puts a lot of pressure on the opponent. The two strikers will constantly harry the opponent's defenders and keeper, stopping them from patiently building up from the back and hopefully forcing errors.
Passing Triangle Galore – while sowing confusing among the opponents, our attackers get many more attacking options and opportunities to win the ball back and score. It is an example of forcing a goal through sheer numbers. When in transition phase, and with wingbacks advanced, our players will have a number of passing triangles open to them as you can see below.
Weaknesses of my 3-5-2
Difficult to maintain momentum – Momentum can be a double edged sword. Maintaining high tempo while staying high up in the opponent's half may allow for better ball control and passing triangle, but it will also tire the players out and lead to mistakes. To maintain the passing triangles as shown in diagram above, our players (especially the wingbacks) need to be constantly moving to keep up with the attack. This will tire them out. Good squad depth and high level of stamina and natural fitness is key in keeping performance levels high through the season and multiple competitions.
Need for the Right Players – aside from quick centrebacks, we need players with specific attributes for the key wingback and midfield roles. It is essential to fill these roles with hard team workers who are both disciplined and comfortable on the ball.
Risk of being overrun in the back and on wings – As stated above the attacking cohesion and effectiveness of the tactic relies greatly on your wingbacks and stopper centrebacks to move up the field and stay high in order to assist the midfield in keeping possession. In the event that the possession is lost, and our defence does not track back enough, the formation runs the risk of being overrun at the back. To prevent this it is important to choose quick centrebacks and wingbacks and those who are willing to fulfill their defensive duties due to high workrate or positioning.
Conclusion
As you can see my 3-5-2 has both advantages and disadvantages and cannot be plugged in to work perfectly for just any team. It is far from a win-all supertactic. The satisfaction in using it comes from the power it gives to its roles. You really need to develop it around the players. You do not necessarily need world-class superstars to make it work. Each of the three units, defensive, transition and offensive will work with hybrid "werewolf" players. That is players who are not necessarily top class in their natural position but when placed in a different tactical unit will excel due to the fact that the opponent will not expect to be facing such players in that particular tactical strata. This should give a clear advantage over the opposition used to facing pure defenders, wingbacks or strikers, and not expecting players with an extra dimension to their game. Such as when you play a pacey playmaker in the wingback position, a creative long passer as a central defender or a hardworking midfielder in the center forward role. When put in the right role, such players have a chance of excelling in their task and making the whole tactic better as a result.
Finally, this is what my Attacking Trio and instructions will look like at the start of the third season with Dynamo Kyiv. I have high hopes for the development of good chemistry between Garmash, Tsygankov and Besedin. Also I am excited to see future growth of Besedin's future replacement and our homegrown wonderkid, Vladyslav Supryaga. There is a lot of raw talent in this 20 year old, who I hope will blossom into one of our best players.
So far I have had success testing this formation with big clubs like Valencia, Chelsea and Man United. There is definitely high hope that it will translate well to Dynamo but only next season will tell. Hopefully I will be able to update you on our future success in my upcoming articles. For now I hope that the advice I offered in this and the preceding pieces works for your team. Do keep in mind that it is very much a work in progress and so feel free to try your own interpretations of instructions and roles. Most importantly do not give up in your tactical dreams if it is not working as you envisioned. In the end, try to have fun, learn from both your successes and failures, and follow the advise of the great Johan Cruyff:
"Choose the best player for every position, and you'll end up not with a strong XI, but with 11 strong 1s."
Follow Dictate The Game on Facebook and Twitter!