Football Manager 2021 Wishlist, we had to create one. In this article we cover the various feature wishes we want to see in this years edition of Football Manager. Hopefully we see some of these in game, and get to try them out. We have varied this up and tried to look at realistic options, as well as options which would add to the game, but wouldn't be the biggest factor. We hope you like this FM21 Wishlist article, and we'd love to hear from you.
FM21 Wishlist
Late Bloomers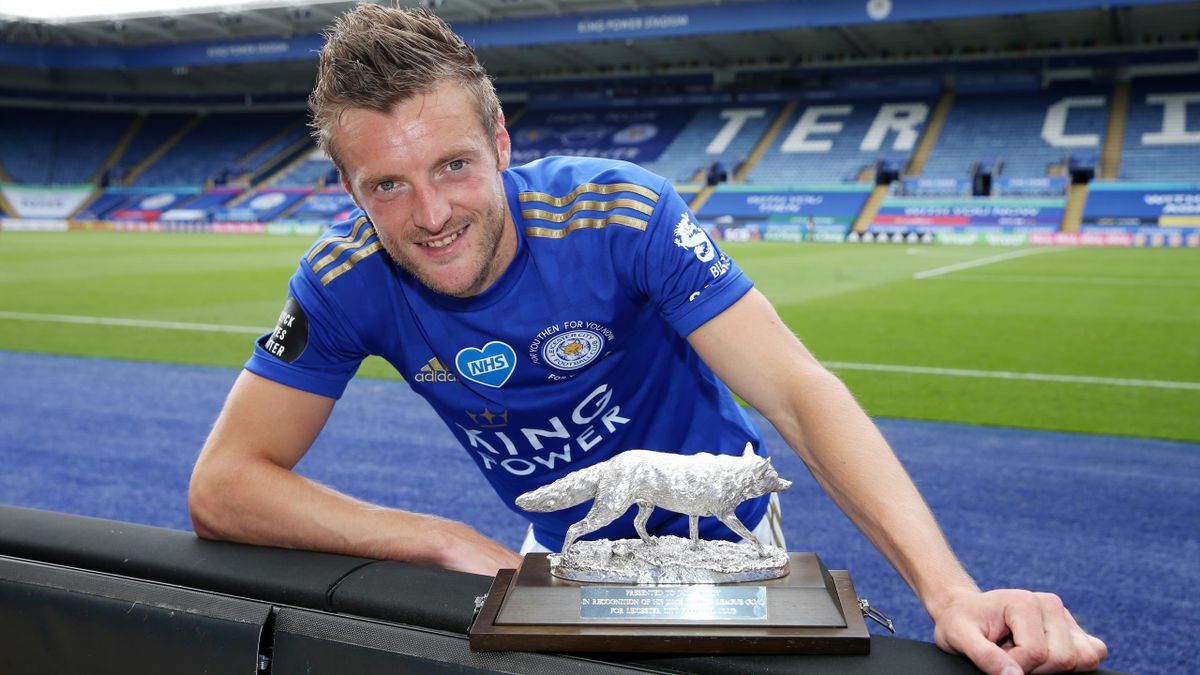 We all love a good wonderkid, but how about those players who are off the radar who suddenly come through and become fantastic players. As cliché as it is, look at Jamie Vardy he signed for Leicester in 2012. In the last 8 years, he has slowly become one of the Premier League's best strikers. 
It would be amazing to see this replicated in Football Manager. A player who might not be playing at a top level when he's young, but when he gets older and matures more, he develops at an incredible rate. Obviously, this is all dependant on the club, manager and style, but it could really help with saves. 
It would definitely stop me signing an 18 year old wonderkid every window. Especially if I have an experienced player who would be growing at a similar rate to him. This is a must for me in the FM21 Wishlist.
Player Liaison Officers 
After watching the Spurs: All or Nothing documentary, it got me thinking. There isn't actually a specific role for this, but how important would a role like this be at a bigger club. Especially if you are bringing players who are from completely different countries, backgrounds and ages to a club. 
I think a role like this could help massively with settling players in to a club, and this will obviously reflect on the team in general and help with cohesion and squad happiness. At the moment, you can sign players and they may take a while to get going, but it's all done. Having someone who's responsible for off-field matters, could be very important.
At lower league clubs, or clubs who don't recruit from many different countries this might be a little harder to implement. That's why I've tried to make it more specific to bigger clubs, but it still could work. 
More Intelligent Passes/Assists
This one is fairly self explanatory, and one that's on a lot of people's minds. The lack of passes that are made in a 2v1 situation, in front of goal. So often in a game your striker has a simple pass on, in front of the goal for a simple tap in, but it never gets played. This would be an absolute game changer, in terms of allowing more goals to be scored in simpler situations. 
The same can be said about crossing, so often a player will run down the line and just kick it in and usually out for a goal kick or a corner. But the game doesn't seem to register that sometimes there's a simple pass on, which will be easier to play and create a gap in the oppositions defence. I guess this relates more to players playing more through balls then in to feet. 
Hopefully this is addressed in this years game, as it will have a massive impact on the match engine and the general experience from the user.
Women's Football
Miles has said on Twitter that this is coming in the future, which is something I (Old Lady Plays) find really exciting. I think it would be a huge growth vector for the game. There are plenty of women out there who'd love to enjoy the game, and would be attracted by the same fantasy element that men currently enjoy.
It would be historic to be able to play in the Women's World Cup, or the Women's Champions League, with some of the best female players in the world. A simple tickbox in the game Setup screen would do the job, either initiating the women's leagues, or not. No one then is *forced* to play with the women's league, so no cooties will be transmitted. In the end, it's 2021, and it's well past time the existence of the women's game is acknowledged by the finest computer game about football. This is high up on a lot if people's FM21 wishlist.
Pressing Zones
Tactically, Football Manager has improved a lot over the past few iterations. The addition of the "In Transition" tab has opened up many more avenues to create unique tactical systems, and ultimately give more control to us as managers. 
One step to improving this even further would be the addition of "Pressing Zones". Currently, there is only one clear option to tell players how you would like them to press, the Pressing Intensity slider. This can be adjusted to tell your players how aggressively you want them to press the opposition. Other options related to pressing include Preventing the Opposition GK from playing out from the back, and whether to use Tight Marking or not. 
This might seem all encompassing, but many real life tactical systems combine aggressive pressing with defensive or more passive football, such as Simeone's Athletico. Atletico are happy to park ten men behind the ball and remain patient, allowing the opposition teams to work the ball into wide areas before springing their pressing trap. In FM, currently there is no way to replicate this. You either go full Gegenpress, or fully passive. PIs and OIs can help, but Pressing Zones would look to split the pitch up laterally and longitudinally into thirds, allowing for 9 separate areas of the pitch. Each section could have it's own pressing intensity, so managers could look to press in certain areas. Such as wide areas, or around their own box, without asking strikers to press the opposition playing out from the back. This would allow managers more control over their defensive structures. Whilst creating a more tactical pressing approach than the current "On/Off" choice that FM20 presents. 
Managing U-18 and U-23 sides
This feature has been in a lot of FM21 Wishlist. A career in professional football coaching is a long and bumpy road, filled with the highest highs and lowest lows. That's why very few of them actually start from the top. Even managers who had a great reputation as a player usually take a year or two learning their trade; Pep Guardiola managed Barça B for a year before taking on the Senior Team; Zidane did the same at Real Madrid Castilla; Ancelotti and Mourinho were assistants to Arrigo Sacchi and Louis Van Gaal respectively.
And whilst that second route can't be replicated in FM, the first one absolutely can. You know how I know? Because you can actually do it, with some teams. In the Spanish leagues, "B" or reserve sides are considered separate entities so FM allows you to managed them. There are several limitations in place, like signings and club structure, but most other aspects remain untouched.
From a gaming standpoint it adds little unless special features are added for these types of teams. I'm guessing more in-depth youth development tools and special dynamics with young players. But even if its added so you can manage youth sides like any Spanish "B" team, it'd add a lot in terms of immersion and narrative. Imagine building a rapport with a set of young players and taking them to new levels whilst you wait for an opening to take the senior side; imagine building a reputation at the youth levels and getting the attention of a struggling side, instead of just dropping out of thin air. The possibilities are endless, and the cost of adding them are marginal.
---
What features for an FM21 wishlist would you include?
Other articles you may enjoy:
Follow us here: