With the Beta for FM21 already available for the full game due on 24th November. Most of the world is currently at home with more time to spend grinding through the seasons and becoming a true legend in your virtual world. Most of you I'm sure will be starting in the biggest leagues and nations across the world.
I am very guilty myself of picking safer teams, I rarely manage outside Europes "Top 5" nations and that doesn't often last more than a few seasons. Sometimes the Dutch and Portuguese leagues are also mentioned with the likes of Ajax and Porto surprisingly a few. This article is for people who want a fresh start in a new nation; take a vacation and enjoy the rest of the world! Here are top 10 Nations to try:
Canada (New to FM21!)
The Canadian premier league was added to the game this year and is a great place for new players to experience the game. With only 8 teams it's a small league so you can familiarise yourself with the other teams and players easily. Pacific, Forge and Cavalry are all challenging for the title, but any team can finish top half in such a small league. With the rise of Alphonso Davies at Bayern there's a fresh idea about Canadian football and you could possibly overtake the US and Mexico as the most dominant league in North America. If you are completing an FM21 hexagon/pentagon challenge (all the continental trophies) this might be the place to nab the CONCACAF.
U.S.A.
Alternatively, the MLS is possibly the most daunting league going with all its rules on foreign players and wage caps. The youth system is improving year on year, with the nation's youth rating reflecting that. With the new clubs Inter Miami and Nashville bumping the leagues up to 26 teams, it's a real mixing bowl of teams where a few good results can really drive you up the table.
I know what you are thinking though, the rules are horribly complicated and tedious and I'm not sure who I can sign! Why not check out our guides on playing in the MLS? With lock down we've all got time to learn a new hobby and this is technically new right? Give it a crack for the beta and if you aren't sold there are still a few hundred leagues and nations to try.
Colombia
This south American league is particularly interesting due to its format, the first stage is a round robin, with the top 8 teams advance to a two-group round robin with the top two teams playing home and away for a final. Lots of matches to be played so fitness and squad management will be crucial when managing in Categoría Primera A. 14 unique clubs have been crowned Colombian football champions, you could continue a legacy at an already strong club or perhaps try and win the league with as many different teams as possible…?
Malaysia
Johor Darul Ta'zim have won the last 7 titles in the Malaysian Super League, could you put an end to this, or perhaps double that figure? There are also a few rules on foreign players and transfer regulations which mean that you can only have 5 foreign players including 1 Asian quota and 1 Asean quota. The league only has 12 teams, meaning a quick season from February to July gives you a long break to scout for players and fine-tune your tactics. The national team won their last 3 games of 2019 meaning they are feeling confident about the players coming through! Worth a watch this year.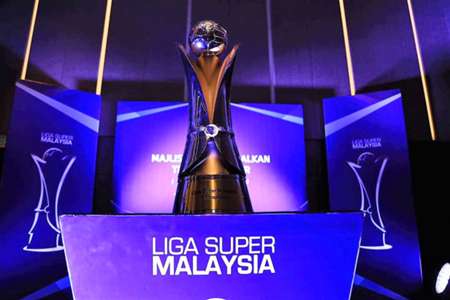 South Africa
Being the only licensed league in Africa for FM21, and it is worth checking this league out in how the African leagues tend to run regarding ability and potential. If you are completing a continental cup challenge or pentagon challenge, you will need these leagues loaded. The domestic football is surprisingly strong, and there are lots of good players and clubs to choose from.
Russia
In the early 00's, Russia homed some of the best clubs in Europe and often competed in the latter stages of the European Champions Cup. Russia's reliance on older and more experienced players over the use of young talent means lots of prospects go overlooked by bigger clubs. There is money in the league and some easy ways into Europe if you are feeling confident to take on this left-field challenge.
N. Ireland
A British Steele Challenge started in 2017 involved winning all the cups and leagues in the British isles using only British and Irish players. For FM21 this might be the perfect challenge for you. This often started in Northern Island due to its low reputation but working on improving the teams within these leagues can be great fun. Linfield and Crusaders are often there or about the top of the league so you can challenge them to the top.
Greece
Another European sleeping giant, but Greece have got some strong clubs and players but are often struggling to cope financially. Olympiakos, PAOK and Panathinaikos are always challenging from the title but taking over a smaller club can be a nice way to mix things up at the top. Olympiakos have won 45 titles in this country, would you be up for challenging for that? Renovate the Greek national team back to the former glory of Euro 2004? We've discussed sleeping giant clubs for FM21 but how about sleeping giant nations?
Sweden
The Allsvenskan is the top league in Sweden, and homes some great teams including Malmo, Elfsborg and Goteborg. Founded in 1924 they have never gotten past the quarter finals of the Champions League and could do with a strong manager such as yourself to push onto becoming a Swedish legend. Bringing in some national players back to the country might be a nice challenge as often top talents will move onto the bigger leagues in FM21.
Iceland
The last on my list, but a strong league to grow and develop due to the number of Icelandic players in the league. 12 clubs play each other twice in a short league across the summer but you have time to perfect your tactics and use a small but strong squad. Almost no champions league presence from Iceland but hopefully a push from you to maybe get out of a champions league group? Doing this with only Icelandic players makes this tough but not impossible.
That's our list but I'm sure there are more great leagues and nations to play as in FM21. If you want to check our other content for the new game have a look at our most recent articles here:
Non-League Legends: Vik Maslov, Bobby Moore and The Birth of Modern 4-4-2
Best Premier League Free Agents To Sign | FM21
No One Likes Us | Part 1 | The Art of Pragmatism