It's that time of year for some people; you're either 5 years deep in a save on vanilla databases, building your squad season upon season. You're pushing for a title and with one more regen (sorry newgen, force of habit) striker and a good injury free run you're in with a shout as champion. You've won a cup or two but don't really matter, it's all about that elusive league trophy. 
In an alternative universe you are at a crossroads: You aren't motivated to play Football Manager. We all have patches of it, so why not check out some databases I found that might give you a breath of fresh air in a data-driven cyber world?
Real Name Fix Databases
Due to licensing issues, you may have noticed some clubs have fake names (particularly Brazilian teams). This nice quality of life patch will fix teams, competitions and some managers
There are quite a few databases for this, its not hard to type in "fm21 real name fix" to google but here, let me help you:
https://fm-base.co.uk/resources/fm-base-fm21-real-names-license-fix-by-darkness.1216/
https://www.fmscout.com/a-fm21-real-names-license-fix.html
Both those links have instructions on how to install, in fact ALL of these should contain instructions on how to use them.
English Level 11 Database
Lots of players love a road-to-glory. This pack by Dan BHTFC takes it to a new extreme with the biggest lower league database for the English system. There are 93 leagues and almost a thousand teams to choose from. In addition, one league has been completed all the way to LEVEL 21! True commitment from the people behind this pack, it definitely screams "lower league management". Leagues are all across England, so you can manage local teams that you visited (or even played for!) years ago.
https://www.passion4fm.com/english-lower-leagues-database/
I couldn't list all of the leagues if I tried! As a challenge within a challenge;
Lead the England National team and a team in the lowest league.
Manage two teams in top and bottom leagues.
Take two teams (most northern and most southern) from the same level, race to the prem!
Could Messi hack it in the Premier League? This ridiculous set up makes our top nations combined into one ladder of super leagues. Notice how wide the leagues are, with hundreds of clubs all playing for a place in the nations top league. There is a LOT more money in play too; with most top division clubs taking home £200-£300m per season.
https://www.fmscout.com/a-world-super-league-fm21.html
Free Transfer Databases
I'm sure you've thought about it, what if you could completely design your club from scratch? All players are available on free transfers, so everyone is trying to sign the top players. This fantastic database created by LSPlays FM has been brilliant documented in this video. Really inspired me to try and build a wonder team combining all sorts of players. Databases have been made every year in this style, but this was the best one I found for FM21. 
The link to the database can be found here: https://www.dropbox.com/sh/sktaqi0bw5bnt9m/AAAvLAvL7fqIRanMwt68cm3qa?dl=0
Westeros by guendouzifan28
I'm not a huge fan of game of thrones, never seen more than an episode and never read the books despite everyone telling me I should! For those of you who absolutely love the series, why not try competing in the nation itself? With 172 unique teams across 5 tiers, you can also taken on the national job and lead Westeros to a World Cup!
https://www.fmscout.com/a-westeros-fm21-database.html
Nik33's Quality of Life Databases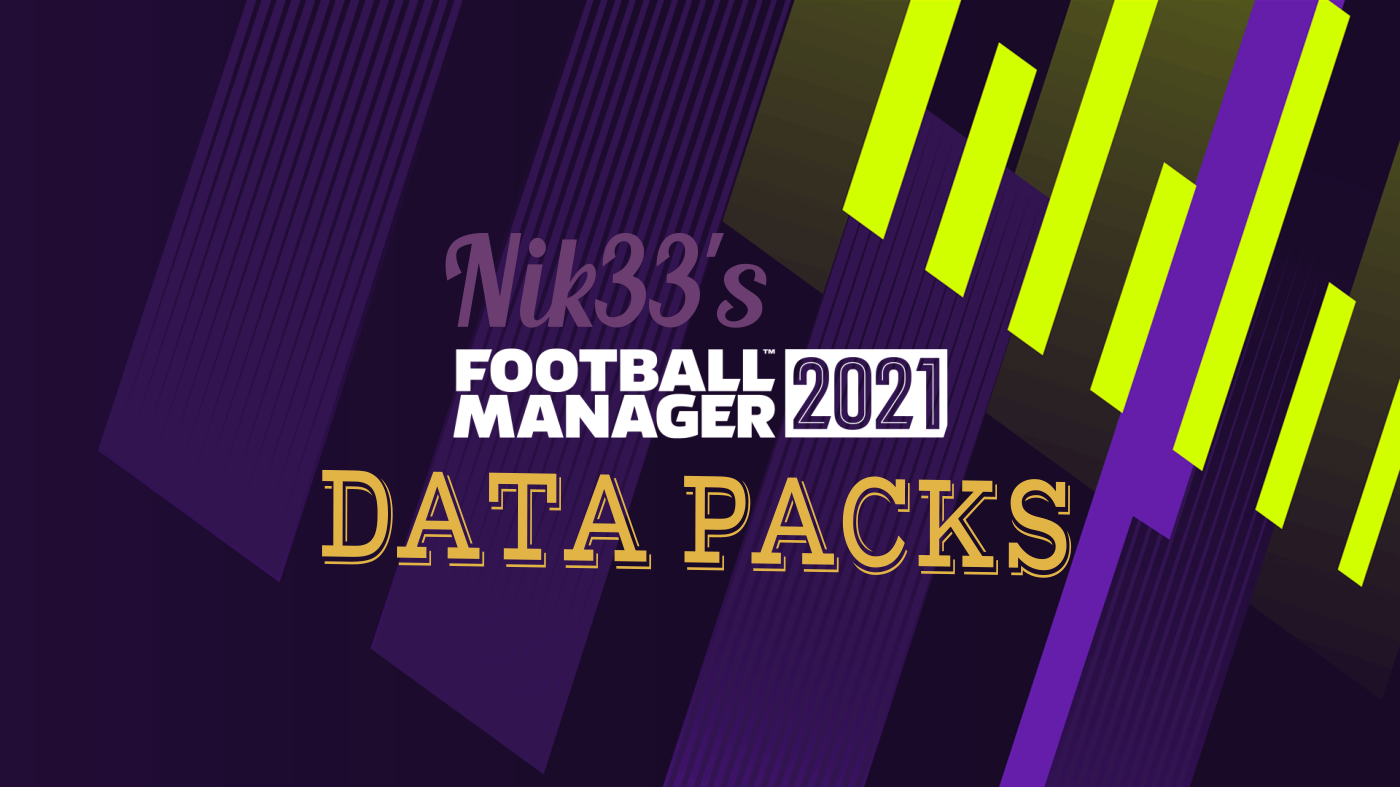 Nik33 has been an active member of the football manager community for around 12 years making databases for just as long, and this year is back with a nice quality of life pack adding some detail to agents, competitions, injuries, media and reputations. (It also includes a real name fix!). You can choose which parts to add by adding it directly via steam rather than downloading each pack below:
https://steamcommunity.com/sharedfiles/filedetails/?id=2297098605
Managing your Youth Team
What is one thing all of us are after in FM? Managing youth team!
Can we now do that? YES WE CAN!
This fantastic pack from majesticeternity includes competitions across the world, and a focus on youth development is improved for smaller nations. If like me you really enjoy developing youth talents, this is the pack for you!
https://community.sigames.com/forums/topic/543255-fm21-100-youth-tournaments-manage-your-youth-team-v11-updated-1921/
9 Levels of Hell!
We've looked at a mega league going wide, but not very deep. If you like climbing leagues and want a SERIOUS challenge then look no further: The 9 Levels of Hell is the ultimate test of any Football Manager. It will definitely show off your skills to hold onto the top, or survive among the best teams in the world!
https://www.fmscout.com/i-9-levels-of-hell-custom-league-fm21.html
European Flipped Leagues
All playable European leagues were flipped, so this database takes the lowest division and highest division, and swaps directly.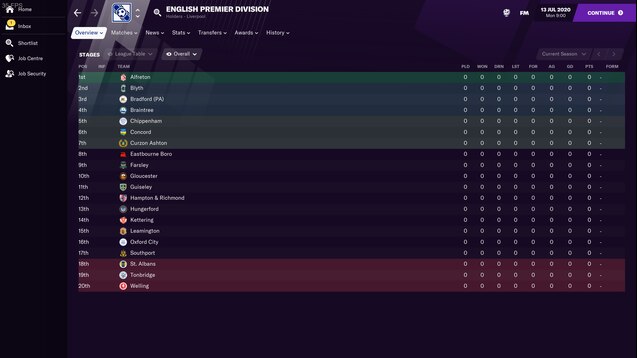 This database flips all the top leagues in Europe allowing smaller clubs to enjoy (and possibly stay) top of the pile for a while. Big clubs will be clambering to get out of the smaller leagues and smaller clubs will be vying to stay as high as possible for as long as possible. This covers all playable European leagues which means this flip can give all small clubs an advantage in the champions league.
https://steamcommunity.com/sharedfiles/filedetails/?id=2297918368&searchtext=upside+down
World Grand Prix Ultimate Knockout
This pack adds a new competition called the World Grand Prix, it is essentially a knockout tournament with a casual 300 participants. Your challenge takes place over a season and you can make a fortune if you can do well in the competition. 
https://www.fmscout.com/a-fm21-world-grand-prix-championship.html
I hope you liked the databases! If you use one, let the creator (and maybe us) know! Always nice to see people appreciating other peoples content.