Club DNA
The first question you might ask is what sort of player you will need to recreate Lobanovsky's system? Or indeed in any kind of "gegenpressing" tactic. Primarily you want players with as much Stamina, Workrate and Determination as possible. I'm looking for something in 14-16 range ideally. Players with high values there should run their hearts out for you. It helps if you use fitting team instructions and roles to get the best out them.
Stamina and workrate are important but not all you will need. You will need to back them with suitable acceleration, pace, off the ball, and positioning. It always helps to have them as high as possible but not as important as the first three. For my purposes, 13-14 should be enough, with higher values reserved for the strikers, wingers and wingbacks.
Regarding offensive and defensive movement values, every player with exception of strikers needs to have good positioning. Even for the attacking wingers I would like at least average level of positioning. The wingbacks and midfielders will need to be the most well rounded players on my team. They will be running the whole length of the field and will need to excel at both attack and defense. Those four players will embody the engine-room of my tactic.
So keeping those general guidelines in mind, you will see why I got rather excited after examining Dynamo's first 11. Almost all the players fit in perfectly into my mold. Here and there I will need to make them improve some key attributes but overall they should have good enough physical and mental attributes to work well in the most intense gegenpressing system.
Attack:
In Artem Besedin we are gifted with one of the best young pressing forwards (former defensive forward role in FM2018) who still has good room to grow into a decent top league-level player. His stamina, workrate and determination are already excellent. So currently I'll be training his off the ball movement, acceleration and pace as much as possible. Sub option: Sharapenko
Supporting Besedin from Advanced Midfield position (still undecided) is Buyalskyi, who is gifted with all the attributes I need from this role. A very well rounded player with outstanding balance and agility which I expect will make him into great Number 10 to Besedin. Although he is primarily a supporting link between attack and midfield, I also need this player to pose a threat with timely runs into the box especially when Besedin manages to get the ball back through his hard pressing work. His subs: Kalitvintsev, Andriyevskyi, Duelund, and Bueno.
Cutting in from the wings are the two main Inside Forwards that I will be using this season. At the start Tsygankov and Verbic look like somewhat similar players but upon closer examination some key differences emerge. While they are both build like dynamic, physical attacking wingers. Verbic has already reached most of his potential and as it stands will be used as more of a supporting left inside forward, while Tsygankov's full potential will hopefully be unlocked in a more aggressive role on the right. His technical and physical attributes are already excellent for his age and with room to grow, he should be able to fill all my requirements. He also has one of the best personalities for an attacking player; perfectionist. Subs: Duelund, Bueno 
Midfield:
What I like to call the "Engine Room" of the tactic.  The dynamic duo of Garmash and Sydorchuk will be doing an immense amount of running, pressing and getting in on the goal hopefully, so naturally they have to be the prototypical "posterboys" of any pressing system. They are both relatively fast, determined and selfless players with loads of stamina and workrate. They are comfortable both in attack and defense. As added benefit, they are also the undisputed leaders of the team, Garmash being our captain and Sydorchuk his vice-captain. Subs: Shepelyev, Andriyevskyi and Tche Tche
The key attributes I look for in this pair, are their great workrate, stamina, off the ball and positioning coupled to very good acceleration and pace. These will make them integral to our pressing and transition phase.
Defense:
WBs:    Tche Tche/Morozyuk and Pivaric/Sidcley – the dynamic fullback duo and their subs. These two players are going to be doing as much running as Garmash/Sydorchuk, if not more. My system will require them to cover both ends of their respective flanks in defense and offense, therefore its good that they are very well rounded hard-working players capable of playing on the wing as well as in the midfield. As a further note Tche Tche is an immensely versatile young player, who can sub in midfield and attacking wing position as well, which will no doubt come in handy later in season when injuries and fatigue set in.
CDs:     Nothing special here, ideally I would like players comfortable playing with the ball and possessing fair bit of acceleration and pace since we will be playing with high defensive line. That seems to be the case with most of my defenders as their attributes do not go lower than 12 in the key areas. For most of the games I expect to be using a pairing of Burda and Kadar, as a younger and more experienced player pairing. Hopefully Kadar will be a good role model for Burda who has the potential to develop into one of our best defenders.
Keeper:
Our keepers are Boyko and the rookie Makhankov. Both will be playing in Sweeper Keeper (Attack) role to offset the high defensive line. Boyko is a well-rounded sweeper keeper, who is more than competent enough for the general level of our league. In my opinion, a good sweeper keeper needs a specific attribute set to perform well. Boyko has most of those attributes. Technically, he has more than decent Rushing Out, Command of Area and Eccentricity.  His mentals are even better. The right combination of Aggression, Anticipation, Bravery, Decisions, Composure and Determination will help him venture fearlessly outside of the box. One negative are his low acceleration and pace, which might lead to dangerous one on one situation. So depending on his performance in first few games, might start shopping for a replacement.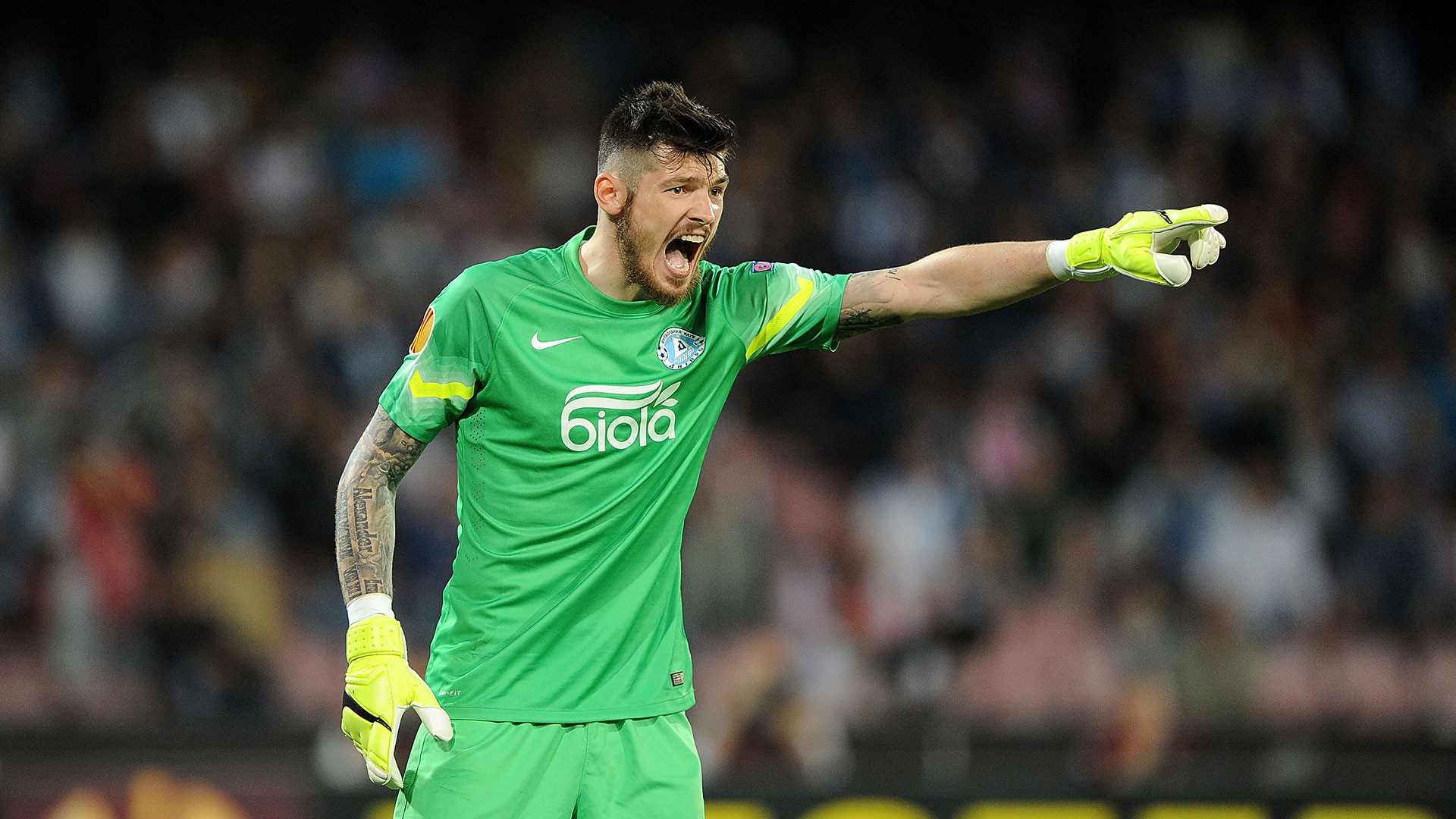 Next Part: So in the future article I will be discussing how I built my tactic around all these players. As you will see I will not actually be using Lobanovsky's classic 4-4-2 formation but instead another formation, which I've been meaning to try out for a long time now. This formation should fit well the hard pressing style of play. We will also see how this formation fares in the first half of the seasons. The board expects me to at least qualify for Champions League but I think this squad is strong enough to challenge Shakhtar Donetsk for the title. I hope you are as excited as me to see where this journey takes us.
---
---
Other articles you might enjoy: