Every year, around January when the arrival of the Winter Update is imminent, I start asking myself the same question, and this year is no different; who should I manage on football manager 2019? Now that the game is fully-updated what long-term save do I do? Do I start a Lower League Management saga, or a campaign to revive a Sleeping Giant? Do I manage in top 5 Leagues with their guaranteed riches? Or in the more obscure ones and try to build the club up to greater glory? All these are the questions that go through my mind in the month of January.
Sometimes restarting multiple times with different clubs, it might take weeks before settling on a save. This year the process has been somewhat easier as I finally realised what I enjoy the most in my saves; to develop players from youth academy to the heights of continental football. Seeing these youngsters progress, sometimes rising up the leagues with the club, gives me the ultimate feeling of reward. This article is an informal guide to my philosophy of youth development. It is also a guide to those with less time to start their own golden generation. If you rather jump into a club with one at the start of the season, then read the last section.
Wikipedia defines a golden generation as an exceptionally gifted group of players of similar age, whose achievements reach or are expected to reach a level of success beyond that which their team had previously achieved.
To the fans of English football, Manchester United's Class of 92 serves as the prototypical example of a golden generation. Of all Fergie's Fledglings, players who essentially grew up from the youth academy to the first team, six stood out. They were David Beckham, Nicky Butt, Ryan Giggs, Gary Neville, Phil Neville, and Paul Scholes. They all went on too have illustrious careers for the rest of that decade and beyond. I highly recommend the 2013 documentary film by Ben and Gabe Turner. It coined the "Class of 92" moniker and showed what made this bunch so special. They grew up playing football together and developed deep friendships that carried over into their personal lives. Having such close bonds, it is no wonder that they were able to win trophies together. All ultimately culminating in the Treble of 1998-99.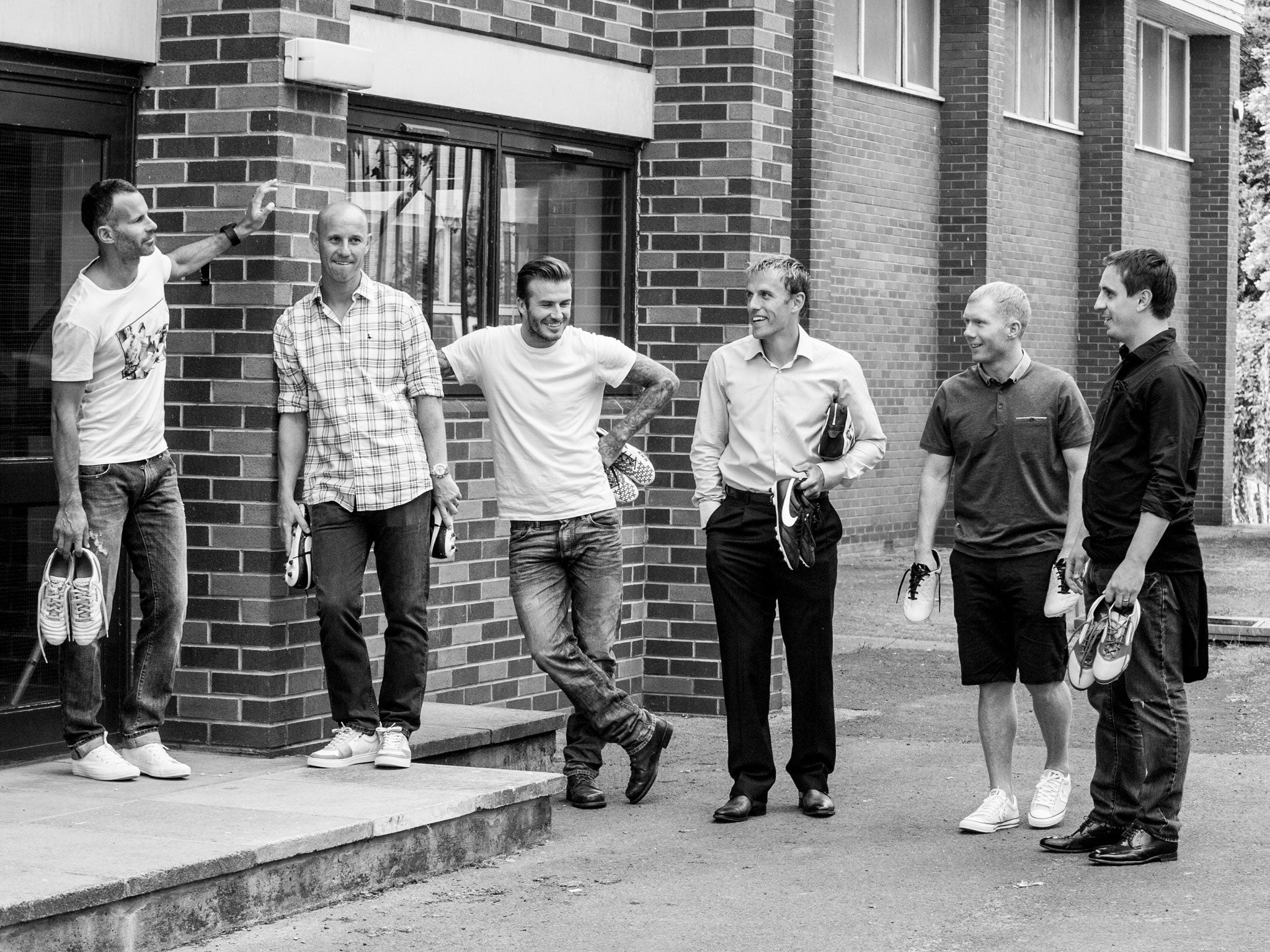 The last true golden generation for Dynamo Kyiv was incidentally also a class of 92-93. It was the season when most of its top stars of the 90's broke in the first team. It was largely due to their combined talent, that Dynamo had its period of greatest domestic and international success. Between 1997 and 1999 this success manifested itself in the Champions League. In successive Quarterfinal and Semifinal finishes Dynamo racked up wins against giants like Barcelona, Real Madrid and Bayern Munich.
The highlight of this era, was definitely the 7-0 aggregate win over Barcelona. Many players in the photo above; Andriy Shevchenko, Serhiy Rebrov, Oleh Luzhny and the late Andriy Husin either came through the Dynamo Academy or had their formative years there. So I'm very excited to see where my own golden class will take this club in the next few seasons.
I'm very optimistic for the future of Dynamo Kyiv in my save but not so much due to our success on the field; for the most part it has been a very positive sophomore season. As we stand in March 2020, we still have a chance at the domestic title, and I am quite confident of us clinching it this season. No, actually I am very optimistic because of this player. Anton Vidovic, our Croatian diamond, as my General Manager Mykola Pavlov put it, is only 16 years old, but already has the mental and technical strength of a player four years his senior. He still has a lot of developing to do. That said, attribute-wise, he's already good enough to fight for his spot!
Although he is natural as a Deep Lying Playmaker, I intend to use him as a fullback. Specifically, he could be moulded into a perfect inverted wingback, which is a essentially strong midfield-type player put on the wing and told to cut in. This is not the right article to discuss this, but I have ambition to eventually copy some aspects of Guardiola's tactics at Bayern and Man City, particularly his revolutionary use of Inverted Wingbacks.
I'm getting ahead of myself. On March 6th 2020 as the youth intake day rolled around, I was greeted with the following screen. Dynamo had its new golden generation!
I am proud to showcase Vidovic as truly the diamond in this very strong group of players. Aside from Vidovic, who actually came from my Croatian affiliated club, this has been a very strong intake. You can see there are at least 6 players with 4+ star potential. I was happy to see that the investment in foreign feeder clubs has paid off. I was not only able to get a highly-rated Croatian but also a youngster from Uruguay. Both players arrived with dual nationalities and and good knowledge of Ukrainian; integrating them into the team should not pose a problem.
Using foreign feeder clubs like this, I found is a good way to counteract the effects of a strict Brexit, or to get a cost-free influx of talented regens into a club in nation with little history of producing good footballers like China or Canada.
Ryabokon and Cherevko are also exciting prospects. The first is potentially great distributor sweeper keeper. This is exactly the type of keeper that I need in my high pressing system. The other looks like he could develop into one of our best attacking midfielders. The future is rosy indeed.
---
Were you ever interested in developing your own golden generation of players and leading them to unprecedented success? You cannot win anything with kids, they said but you always wanted to prove them wrong. The following guide will aid you in moulding your chosen club to make it highly probable if not guaranteed that your next youth intake is a golden class. If that does not interest you, I am including some of my top suggestions for the perfect squad to attempt this achievement in FM 2019.
I was lucky enough to get that high potential "golden generation" in the second season with Dynamo. It's not usually that simple. In reality, they are very rare. When they do happen it usually spells an unprecedented period of success for the club, such as winning multiple trophies or simply punching far above what was expected for the club. What you can do is ensure that the youth intake is consistently good year to year, so that even if you do not get one amazing one in one season then the combined intake from two seasons can make up the golden class for you. In short, he is what I did in my Dynamo Kyiv campaign. Over the two seasons with the club, I ensured that we have:
Top Head of Youth Development/Director of Football who has top knowledge in the country where you are managing. His stats are not as important as 1) personality – driven, model professional and resolute are always best, 2) his favourite or second favourite formation is the one that the club is using.

Top youth facilities, junior coaching, and youth intake. Simply, keep asking the board, until you maximise all three. You can ask every two months or so! Dynamo starts out pretty decent, but with frequent talks with board I was able to make my academy facilities into some of the best in Europe. Tip: Being a manager with high Determination helps a lot with getting what you want from the board.

Affiliated clubs, Affiliated clubs, and more Affiliated clubs! I Cannot stress enough how important it is to have a variety of affiliations in nations with history of raising high quality footballers. For this you will want to ask the board to develop links for the purpose of having some of their talent come through your academy. In my Dynamo save I will focus on getting affiliated clubs in South America, and former Soviet Bloc nations such Croatia, Slovenia and Serbia. I give priority to clubs that already have good youth facilities and recruitment (as mentioned above) and those from nations with better or similar youth rating (for guide on what youth rating is read this excellent article.
Youth Rating has the biggest influence on the amount and quality of regens that a nation produces. It is not surprising that Germany and Brazil are at the top. This rating changed very little since FM14. From previous versions of the game I know that Ukraine's youth rating is about 100, so as you can see in the link above there are many nations with better rating in which I could probably build links. For the purpose of role-playing I've been choosing only Eastern European nations and was happy to get Croatian and Serbian clubs as they both have better rating than Ukraine. As you can that investment paid off major dividends in this intake. The sole South American affiliated club I added was Danubio to add some spice to my rivalry with Shakhtar. Historically, Shakhtar has been a powerhouse of Brazilian talent so I decided to offset that by adding some Uruguayan flavour to Dynamo. Why not develop an intercontinental rivalry?
Sometimes the game is more liberal in giving the "golden generation" label to your batch of youngsters simply because they have higher potential ability than the average current ability on the team. So the golden class for an English League 2 club this might mean something very different from one at Real Madrid or Ajax. When you get this type of youth intake in the lower division of the pyramid, keep your expectations realistic and keep in mind that aside from a rare exceptional youngster, the majority of your "golden generation" will not be staying with you all the way to the top league promotion. They might help you get there. And sometimes that is all it takes to make legends.
If, however, you are after emulating the Class of 92, making continental competition history and breaking records along the way, then you might want to take a look at some of the clubs below. With the right kind of management and youth talent nourishment, all of them are capable of going from Champions League underdog to its rising giant.
---
Postscript:
The following are some suggested teams that already have a golden generation from the start. In order to keep it brief, I have only considered clubs which:
Have plentiful (enough to make up half if not most of the starting 11), mostly home-grown, young (no older than 23) talent, with some room to develop.
Have not had recent major success. I love to start saves with a young team that is hungry for trophies because they have not personally won any yet. So like with Man United's Class of 92 it gives them a chance to write their own club history, even if the first team's previous generation won everything. So even a team like Manchester United who won Europa League and FA Cub in recent years, a lot of the current crop of its youngsters have not tasted major success.
Are not worldwide renown like Barcelona, Real Madrid or even Liverpool. Such clubs have had a lot of success recently so it would be difficult for the new generation to distinguish themselves in achieving more than their predecessors.
Are not Ajax. The fun thing with Ajax is that almost every intake is Golden Generation intake. It is the ultimate cheat mode. Initially it might be amazing but soon you will have more great regens than you will know what do with and that sweet feeling of nourishing your rare "Class of 20__ " will be missing.
Borussia Dortmund
This is probably the biggest crop of young wonderkids that the Westphalian club has had in decades. The ones that stand out the most are Dzenis Burnic, Jadon Sancho, Sergio Gomez, Christian Pulisic, Felix Passlack, Dan-Axel Zagadou, Jacob Bruun Larsen, Manuel Akanji and Alex Isak. That is almost enough players to make up a young, mostly home-grown, starting XI. This bunch is extremely talented but has not tasted success. In fact, the club has not had a major trophy since winning Bundesliga in 2012. More importantly, can they finally break Bayern's stranglehold over Bundesliga?
ACF Fiorentina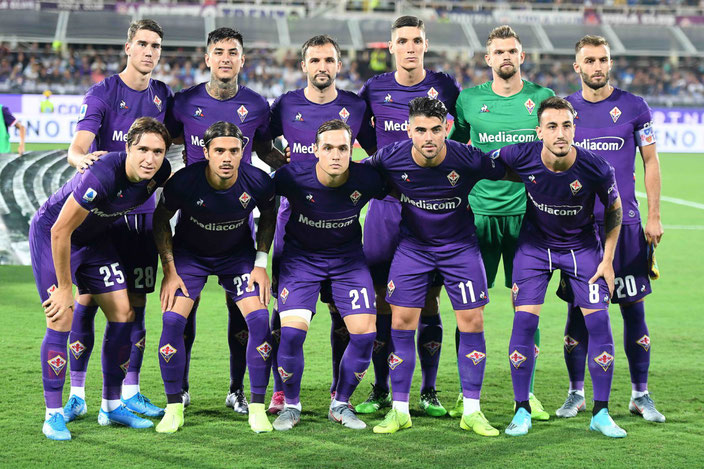 This is the last club from the top five leagues, I promise. I couldn't ignore it due to the sheer quality in their first team, most of whom are under 21. It's been decades since there was a trophy in the City of Flowers. Presently things have never looked better, as Fiorentina's first team has flowered with high potential youngsters in all positions. Upon taking over, you will be greeted with Lafont and Dragowski in the net. While David Hancko and Milenkovic should be solid in the back. In midfield and attack there are Chiesa, Benassi, Diakhate, Simeone and Vlahovic. The challenge here is in how many trophies you will wrest away from Juventus and Ronaldo with this young squad.
Dinamo Zagreb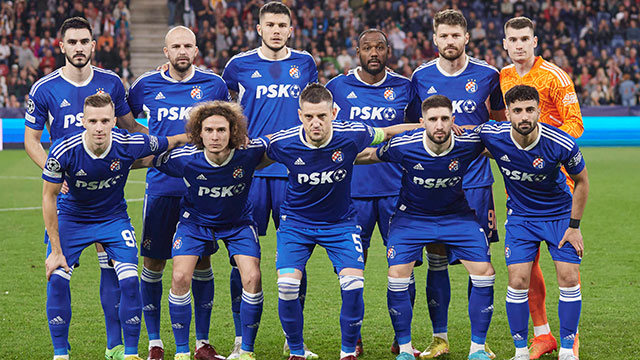 Dinamo Zagreb could be called Eastern Europe's Ajax. Many current world-class players had their roots in Zagreb's renowned football academy. Luka Modric, Mateo Kovacic and Sime Vrasaljko all started there. The current class of academy products are some of the best in years; the wonderkid Antonio Marin is leading the charge as their one in the generation talent.
Partizan Belgrade
Another great Eastern European football academy! Partizan Belgrade are currently poised to continental rise with their current crop of graduates: Svetozar Markovic, Armin Djerlek, Zlatan Sehovic, and Popovic. From day one you will be greeted with one of the youngest and most exciting squads in Europe, with enough potential to mold them however you wish.
Similarly to Zagreb, Partizan has always been known for producing some very good footballers, including numerous former Yugoslav and Serbian internationals. Some of the notable players include: Stevan Jovetić, Adem Ljajić, Matija Nastasić, Lazar Marković, Miloš Jojić, Andrija Živković, Nikola Milenković, and Aleksandar Mitrović.
FCSB (Fotbal Club Steaua Bucuresti)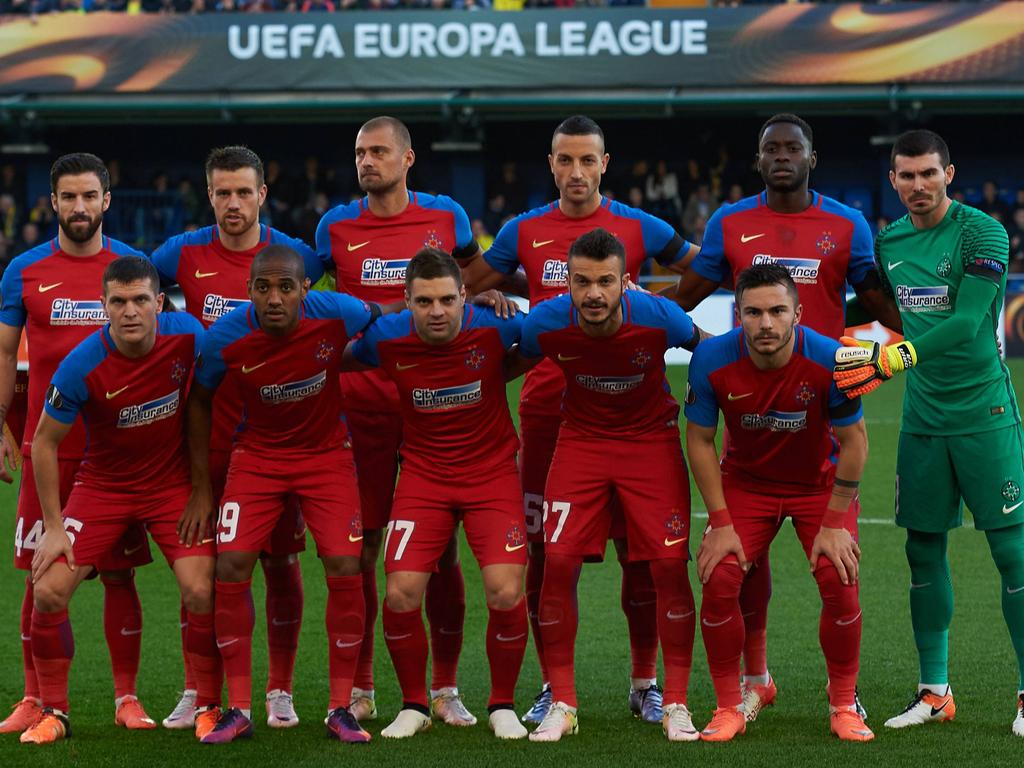 Now is the great time for former Champions League Winners and veritable giant-killers FCSB to come back to the top. It's a definite possibility in the next couple of seasons if you nurture the current golden class, which consists of such great young players as Dennis Man, Florin Tanase, Olimpiu Morutan, Dragos Nedelcu and Florinel Coman.
Club Athletico Velez Sarsfield
Finally, an option outside of Europe, Velez is one of the oldest and most successful clubs in Argentina. However, Velez have not won Primera Division since 2012. They have a reputation of producing some very talented players, such as Santiago Caseres, Lucas Romero, Nico Otamendi, and Maximilian Romero, who have all left to play for top-flight clubs in Europe. Current academy products have the potential to surpass the previous generation by far. The current academy wonderkids Thiago Almada, Nico Dominguez, Matias Vargas, Lucas Robertone, and Francisco Ortega are probably the best talents Argentina has to offer. This turns Club Velez into a joy to manage. Particularly if you are looking for the satisfaction of seeing wonderkids flourish to their full potential. As long as you are able to fight off the prying eyes of the big clubs once they come sniffing.
Make sure you follow us on our social media platforms. Please let us know if this guide has helped you create your own Golden Generation:
---
Other articles you may enjoy:
---