The 2018/19 Premier League season is now behind us and the anticipation for the 19/20 season is here.
In this summary, I will briefly talk about each teams season and how I feel they have done over the entirety of the season. Before I start let me get this out there, what an amazing season we have spectated. From millimetre saving clearances to last minute winners, it really has been a season to remember.
Despite last season's title race coming down to the final game of the season, two-time defending champion Man City are massive 8/11 favourites according to sources at
MyTopSportsbooks.
Liverpool, which finished a single point back of City in the table, recorded the fourth-best goal differential in EPL history, and won the Champions league, has the second-best odds.
The Reds are at a distant 8/5. The current odds give City a 57.9% chance to win the 2020 title and Liverpool just 38.5%, despite the relative parity between the teams last year. Third-rated Tottenham is at a reminisce 16/1 (5.9%)
Arsenal
Unai Emery's first season in charge of The Gunners concluded with a Europa League final runners up medal. This was the first season without Arsene Wenger in charge for 22 years, so the fans must have been eagerly anticipating the changes that were to be made.
By no means was it a bad first season for Emery, he managed to take the London club to a 5th place finish and gain a Europa League runners up medal. They narrowly missed out on a Champions League spot by a point to bitter rivals Tottenham.
Conceding 51 goals was probably the biggest concern for Arsenal, however thanks to Aubameyang's 22 goals they managed to score 73 goals over the course of the season.
Bournemouth
A fairly consistent season for Bournemouth who gained one more point over the season than they did the previous season. However, they went from 12th to 14th despite having more points.
Beating Chelsea and Tottenham stand out as two notable games and a 5-0 thrashing against Brighton. I think Bournemouth's biggest down fall was conceding 70 goals, only Fulham and Cardiff had conceded more goals over the season.
Notable performances by Scottish born Ryan Fraser, who is attracting interest from Manchester United will definitely have helped Bournemouth's Premier League position. I wonder if it's time for manager Eddie Howe to move on, for a new challenge?
Brighton & Hove Albion
No one was expecting too much from Brighton, with a tight fight at the bottom of the table being the biggest talking point. The Seagulls narrowly missed out on relegation and did eventually sack Chris Hughton. They replaced him with Swansea manager Graham Potter.
I think Brighton's biggest problem is finding a striker who is like Glenn Murray and is guaranteed to score goals. Currently they only have him as their main striking option.
The 19/20 season will be interesting, with a new manager and a different change in direction. I wonder if Brighton can avoid relegation and push on?
Burnley
It tends to happen, doesn't it? A team gets in to Europe and can't cope with the added fixtures and form in the league drops. The exact same happened with Burnley. I expected Burnley to do well again this year, but they were lucky not to get relegated due to their form.
The 54 points they recevied the year before would have been good enough to secure them a 8th or 9th place finish depending on their goal difference, but it wasn't to be. Burnley finished 15th with 40 points, 6 points off the drop.
The biggest surprise to me was all of a sudden from the 30th of December to the 23rd of February, Burnley didn't lose a single game. Winning 5 and drawing 3. This form helped massively shape up the end of the season table.
Cardiff City
No one expected much from Cardiff City, with Wolves and Fulham spending millions upon millions it was always going to be hard to compete in the Premier League. They actually did much better than I expected, although they beat the drop it was a valiant effort and they should be proud of what they did, with the resources available.
The unfortunate passing of  Emiliano Sala and his pilot was devastating news, who knows what would have happened if he was able to play for Cardiff.
The most notable victory for me came at the last game of the season where Cardiff beat Manchester United 2-0.
Chelsea
How can anyone compete with Liverpool and Manchester City with the form that they were in? Although Chelsea were 26 points away from winning the title, it is impressive how they finished third.
Chelsea played 63 games over the season and to be the 'best of the rest' is nothing short of superb. One point to make is the backlash of 'Sarri ball', people didn't appreciate what he had done in such a tough league as well as winning the Europa League. With Sarri set to join Juventus, what can Chelsea do to compete with Liverpool and Manchester City next year?
A transfer ban upon them, it will be tough. They did incredible this season and deserve more credit. Eden Hazard won every single trophy at the Chelsea Awards, apart from young player of the season. He would have won that if he was young enough.
Crystal Palace
Crystal Palace had another steady season in the Premier League sitting around mid table. They managed 5 more points then last year, so are definitely improving. I wonder if the next season will be Palace's break through in to the top 10?
I believe their transfers were players they needed with the likes of Kouyate and Max Meyer, but you can't forget Aaron Wan-Bissaka and Zaha who were both unbelievable. A combination of youthful players and experienced players really helped Palace this season.
Everton
A season of transition for The Toffees who appointed ex-Watford manager Marco Silva. They were very hit and miss throughout the season and their only real shining point was when they took on Liverpool, Arsenal, Chelsea and Manchester United where they managed three wins from a possible four.
Marcel Brands, the new Director of Football is probably to thank for the signings they made. Lucas Digne, Kurt Zouma, Andre Gomes and Richarlison in particular shone out in terms of in-comings.
Missing out on Europe could massively affect their transfer targets in the upcoming season.
Fulham
I personally expected Fulham to be the best out of the newly promoted teams, especially with the signings they made, but it just didn't click for them this season.
The London based team only won 7 games over the season and weren't really a threat, which surprised me. Their transfers looked like the real deal until they actually played as part of a team. Mitrovic shone in a poor Fulham season, with new signings not being able to keep them up.
It probably didn't help that they changed managers three times over the course of the season. Slaviša Jokanovic was first to be sacked and then Claudio Ranieri was sacked before Scott Parker took over.
Huddersfield Town
Following on from a 16th place finish in the 17/18 season, Huddesfield were nothing short of useless, to put it plainly. With just three wins in the league all season they were the first team to be relegated.
Between the 1st of December and the 26th of April Huddersfield picked up 4 points. They finished the season with 16 points, after scoring 22 goals over the entirety of the season.
There's nothing more that can be said about Huddersfield, but it will definitely be a big ask to get promoted next year.
Leicester City
Another 9th finish for Leicester who replicate their 17/18 campaign. Their signings definitely had an influence this season and new signing James Maddison definitely made an instant impact. These signings were boosted by the arrival of loan signing hot prospect Youri Tielemans.
32 Year old Jamie Vardy had another stellar season, and at 32 looks like he's not slowing down any time soon. It will be tough for Leicester to keep hold of their core players, but they always look like improving.
Who knows, next season they might end up finishing in a European spot?
Liverpool
What a season. How can you lose 1 game all season and not win the league? There aren't words to describe how unlucky they were in this regard, but I'm sure the Scousers won't mind a Champions League Trophy to add to their collection.
Liverpools £150 million summer window really helped their league chances with Golden Glove winner Alisson being the real stand out for them at the back. This was also backed up with the versatile Fabinho and energetic Naby Kieta. Xherdan Shaqiri was their fourth signing of the summer window from Stoke.
When your front three strikers score a combined 56 goals over the season, it's no wonder they did so well.
Liverpool's only loss came to eventual winners Man City who marginally won the league on the last day of the season.
Manchester City
I mean if the team below you finishes a point behind you after only losing 1 game then your season must have been amazing. Well here we are, Manchester City retain the title after an incredible season where they won four trophies over the season. This is the first time a club has ever won all four trophies in a season.
Manchester City surprised me because they didn't really make any first team signings, but then again, their team is so strong as it is. That didn't stop them signing young talented players who are on their pathway to play for the first team. They did sign Mahrez for £60 million which I was surprised with, but ended up being an important signing.
With injury problems to Mendy, Zinchenko and Delph often covered. Both aren't naturally left backs, but it managed to get them over the line. What a season for the reigning champions.
Manchester United
Jose Mourinho was sacked, which wasn't that big of a surprise but more of a shock because of his reputation in the game. Ole Gunnar Solskjær took over after a spell of being a caretaker manager. It was all a bit weird because his caretaker role was a 'loan' deal? Odd.
It was definitely more of a transitional season for The Red Devils who had a fairly up and down season, but they just about managed a Europa League spot.
After Solskjær was appointed United only won two games out of a possible eight, so a big summer period will be needed to be ready for the season ahead.
Newcastle United
With the biggest problem being Mike Ashley, Newcastle have done an incredible job the past few seasons with little backing from the board. This changed when record signing Miguel Almirón joined in the January window.
A 13th place finish from Newcastle was to be expected, after a very poor start. Newcastle didn't win their first game 'till the beginning of November, but their season kicked on from there. Their most notable win was at home against eventual champions, Man City where they won 2-1.
Rafa Benitez contract will be up in the summer, so their current priority is to either continue with Benitez if all parties agree or find another candidate.
Southampton
An improvement on last seasons 17th finish, but still struggling down towards the bottom end of the table. Danny Ing's loan deal from Liverpool proved to be a very good piece of business as he ended up being Southampton's top goal scorer. The same can be said about Stuart Armstrong who joined from Celtic in the summer and was influential as a starter and off the bench.
Mark Hughes' managerial tenure ended on the 3rd of December after winning just one game. Then followed Ralph Hasenhüttl who got his first win in a thrilling game against Arsenal as they won 3-2. Their season certainly picked up after Hughes was sacked and a good summer window could be great for the club.
Tottenham Hotspur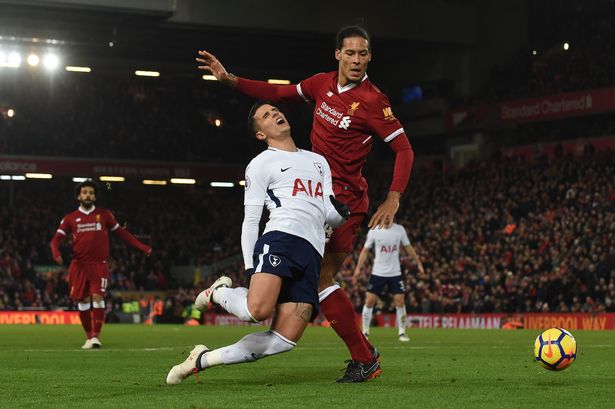 Not a single signing was made by the Champions League runners up, and it certainly proved it. Despite finishing fourth, which is the fourth time in four years, Kane missed the back end of the season and that's where Spurs had their worst form. I honestly believe if they signed a good striker as back up they would have comfortably have finished third.
The biggest victory of the season came as Spurs beat Everton 6-2, away from home. It was such a weird game, but to win 6-2 after being 1-0 down is incredible.
A season that could have easily been turned around if a signing was made, however, this summer window already looks more promising from Spurs.
Watford
Gerard Deulofeu's signing from Barcelona in the summer window was such a big capture for the Hornets. A season where they lost Richarlison, a cheaper replacement was found and it allowed Roberto Pereyra to be more influential.
A good season for The Hornets, who could have got in to Europe but managed to gain 1 point from their last 5 games. Craig Cathcart played 36 games for Watford and, Abdoulaye Doucouré and Will Hughes managed to play 35 games in all competitions.
Troy Deeney who has been at the club for 9 years was also very important, finishing as the top goal scorer. Javi Gracia first full season went brilliantly, considering he took over a club that were destined to be relegated.
West Ham United
West Ham certainly didn't mess about with regards to incomings. They signed 13 players and the vast majority were crucial, adding extra experience to the squad. The team managed to finish 10th, three places above the year before.
Felipe Anderson managed to score on nine occasions during West Ham's fantastic season. He followed Marko Arnautović who scored 10 times during the league campaign. Summer signing Fabianski played every single minute in the Premier League for The Hammers, keeping a clean sheet on 7 separate occasions.
There were some very impressive wins, starting with The Hammer's first win of the season against Everton, winning 3-1. Wins against Tottenham, Manchester United, Arsenal were also achieved. Will this season coming up be the making of West Ham, and some sort of silverware can be achieved?
Wolverhampton Wanderers
Wolves were my team of the season outside of Liverpool and Man City, they have secured European Football after winning the Championship the year before. Say what you want about the way the signings have been made, but you have to take your hat off to them for finishing 7th in a very challenging league.
Raúl Jiménez loan spell was fantastic and all parties agreed on making the deal permanant. He was their top goal scorer, netting 13 times. Jonny like Jiménez is another loan player who will also join the club permanently. Six of Wolves' key players were new signings, which shows how important their transfer strategy was, and eventually crucial in their end of season points.
It was the style of play that Wolves implemented which was the highlight for me, they showed no fear and liked to attack. A lot of newly promoted teams would be afraid to do that, it payed off for them this season, but with an extra set of fixtures how well can Wolves do in this  coming season?
---
I hope you've enjoyed this short summary on each Premier League team. I would love to know what you think what you thought of my comments, but now this season has finished, I cannot wait for the new season.
---
Before this article finishes, I'd like to proudly introduce our podcast which will be released every Sunday. You can listen to the first podcast here:
---
Make sure you follow us on our social media platforms and let us know if this experiment/guide has helped you:
---
Other articles you may enjoy: